In With A Smile,
Out With A Shine
Nestled in the heart of the Lowcountry, we are more than just a car wash — we are a Charleston landmark, a cornerstone of quality, and a testament to dedication.
Our team of experts is committed to providing premium full-service car wash and detailing, and we invite you to experience car care like never before.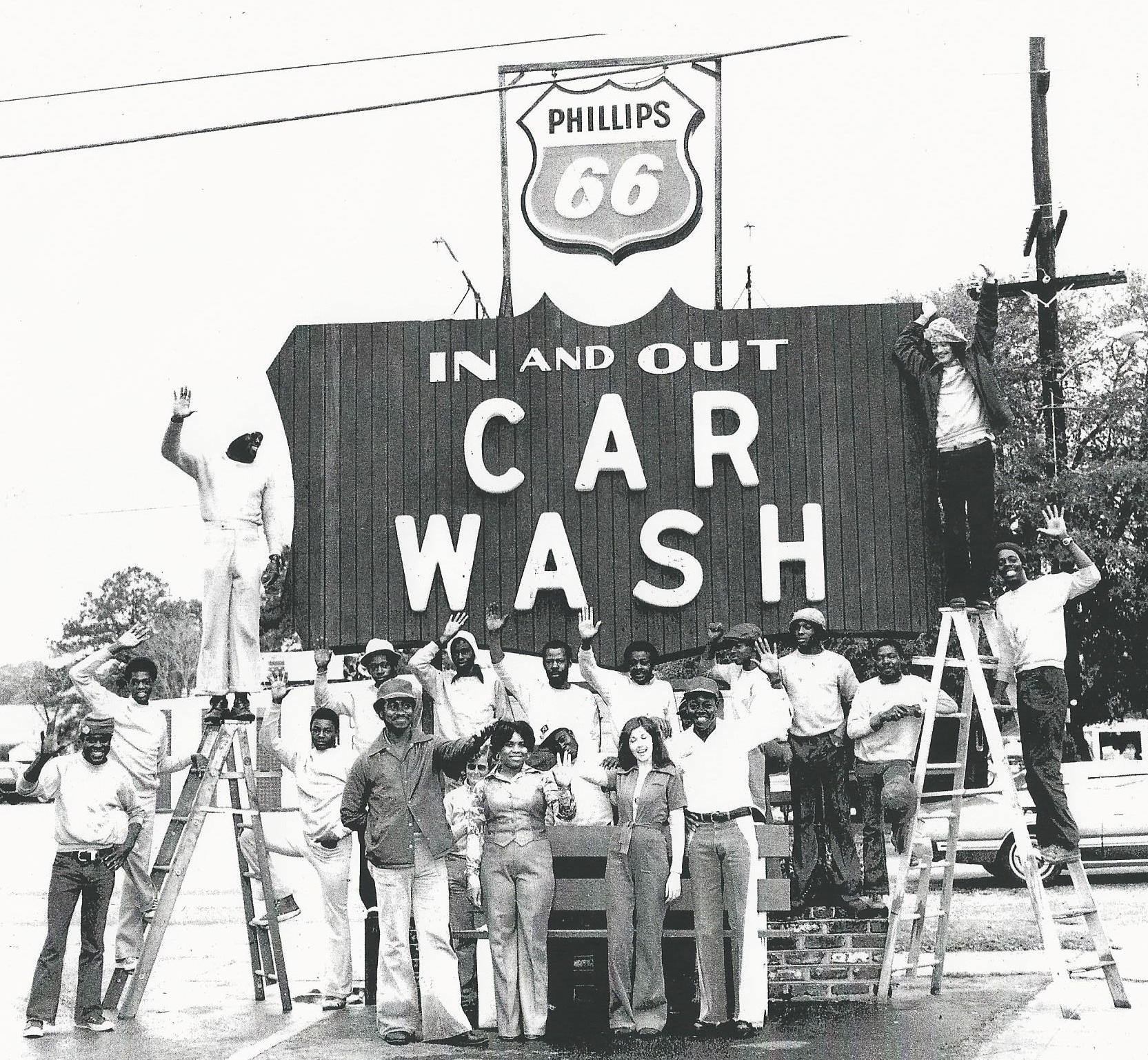 Years Serving The Lowcountry
Years Of Combined Experience (Yes,really!)
Full Service Car Wash In Charleston, SC
At In And Out Car Wash, your vehicle isn't just another car; it's a work of art on wheels. Our full-service car wash in Charleston, South Carolina, offers more than just a clean — it provides an experience.
From the moment you drive in, you'll be greeted by a team of passionate professionals who understand that your car is an extension of you. We treat every vehicle with the care and attention it deserves and ensure that you leave our shop feeling satisfied with our services.
In & Out Car Wash Services
With our team's breadth of experience and wide range of expertise, you can count on us to get the job done right the first time. From meticulous car washing to specialized automotive treatments, we take pride in our thorough approach that leaves your vehicle looking showroom-ready.
Environmentally Friendly
At In & Out Car Wash Charleston, we are committed to protecting our environment and limiting our impact on it.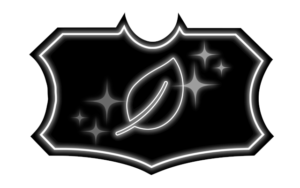 Here's What Lowcountry Car Owners Say About Us
We've proudly served as a trusted destination for car owners throughout the community, earning the moniker of a true Charleston landmark. Our popularity among locals isn't just by chance, it results from our unwavering dedication to quality, our friendly and welcoming atmosphere, and the consistent delivery of exceptional results.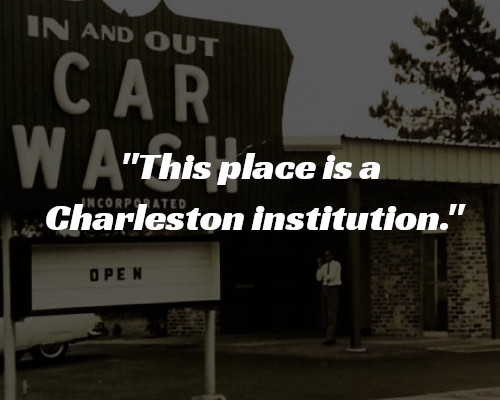 "This place is a Charleston institution."
Debbi P.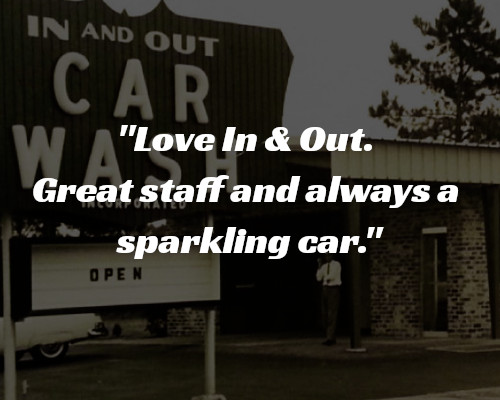 "Love In & Out. Great staff and always a sparkling car."
Christie L.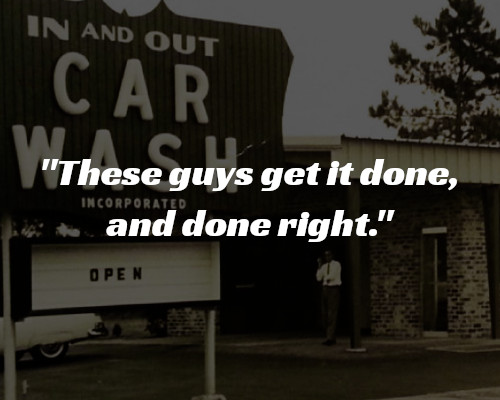 "These guys get it done, and done right."
Mark S.
Sixty years and counting — that's the legacy that has shaped In And Out Car Wash into what it is today.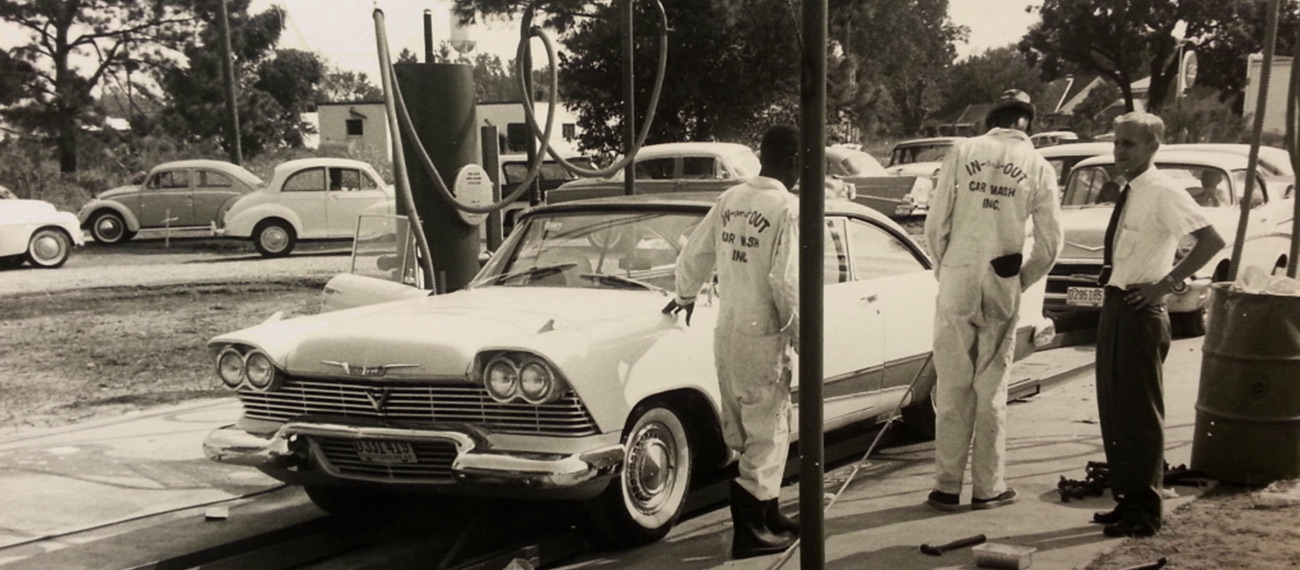 While You Wait...
While you wait for our team to finish up your car, you can relax, shop or grab a quick snack next door!
We'd Love To See You!
View the map below to see where we're located, along with directions on how to find us in Charleston.