Testimonial from a Loyal In & Out Customer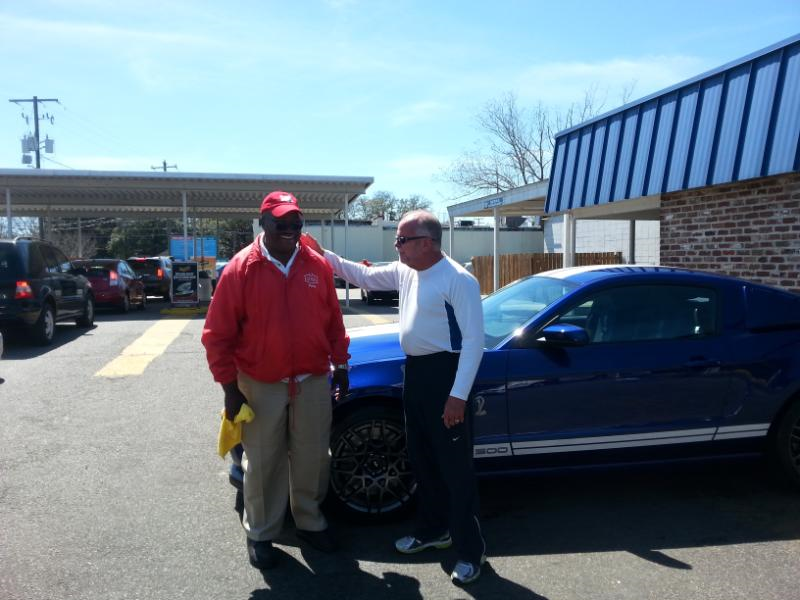 "I have been coming to In & Out Car Wash since it opened in 1960. The first vehicle I brought in to be cleaned was a 1958 Ford Thunderbolt Fairlane 500 HP and they somehow managed to make that vintage drag car look brand new. I was so impressed that I kept coming back.
 Over the last 53 years I have brought approximately 25 cars to In & Out, including a Jaguar, Mercedes, Pandora, Ford Mustang Saleen, Thunderbird, Cadillac CTS, and my current 2014 Ford Mustang Shelby GT 500. I would never trust another car wash to take such extraordinary care of them. The pride general manager Perry and his dedicated team take in their work has earned them a loyal customer base in this town, myself included.  
I look forward to my weekly visits to In & Out Car Wash, not just because they do such a great job, but also because I get to catch up with Perry. He gives a warm welcome to every person who passes through the car wash and I am proud to call him my friend."
~ Frank Brigman, In & Out customer.