How to Spring Clean Your Car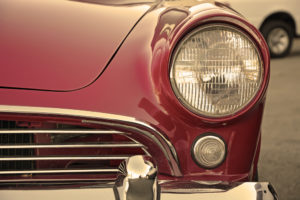 It's been an unusually chilly Winter here in Charleston, but finally sunny Spring has arrived, and with it a burst of productivity! Move into the new season with a little less clutter in your life, starting with a thorough clean-out of your car. Here are five tips that will leave it looking as good as new in no time at all…
1. Remove trash
Grab a plastic bag and root through every nook of your vehicle, collecting trash. That half-empty water bottle under the passenger seat, the bobby pins lurking in every crease and crevice – you'll be amazed by what you find in there!
2. Replace wipers

Wiper blades get a major workout during the Winter months, so Spring is a good time to think about replacing them with a fresh pair.
3. Check tires and fluids

Cold weather can deflate tires. Avoid getting a flat by taking your car into a garage to get the pressure checked. While they're at it ask them to confirm the tread looks healthy enough to last through the next season, too.
4. Exterior clean

Bring your car to In & Out and we'll give it a full exterior clean, dry and wax polish. We make sure to provide a full underflush as part of any service you receive from us, which will ensure all debris is removed, preventing rust from forming down there.
5. Interior clean

We'll also vacuum and wipe the entire interior of your vehicle, ensuring every post-Winter crumb and smear is removed.
Stop by today and let In & Out help with your Spring cleaning to-do list! Oh, and here's how to prep properly for a really good clean.