Road Trip Tips For Your Car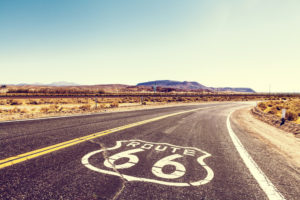 Imagine you set out on the open road — bags packed for adventure and a purposefully curated playlist on the sound system — but then your car breaks down. Suddenly all excitement is curtailed while you wait for roadside assistance to show up and fix the issue. Preempt the hassle and disappointment by carrying out a few simple checks on you car before you hit the road.
1. Top up essential fluids, including:
Engine oil
Transmission fluid
Gasoline
Antifreeze/coolant
Radiator coolant
Brake fluid
Windshield washer fluid
Power steering fluid
2. Make sure hoses and belts are tightly secured
3. Check tire pressure and tread to prevent punctures
4. Make sure the headlights, tail lights, interior lights and blinkers are working, to maximize vision and prevent getting pulled over by the cops
5. Check the windshield for cracks and the wipers for effectiveness to ensure you have a clear view of the road
6. Test the brakes
7. Check the engine air filter to keep it dirt free, and the air conditioner for passenger comfort
8. Ensure the battery is in good condition (but don't forget to pack jump leads just in case)
Of course it's always great to give your car an inside-out clean before a road trip. Come see us and In & Out Car Wash and our team will leave it gleaming and adventure-ready in no time at all.