Perry Capers Honored at 19th Annual MLK Picture Awards Ceremony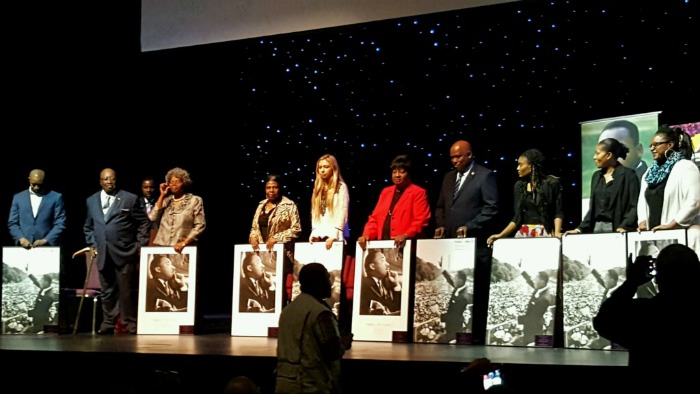 Our beloved Manager, Perry Capers, was honored this past month at the 19th Annual Dr. Martin Luther King Jr. Picture Awards, hosted at the Charleston Music Hall. Organized by state Rep. Wendell Gilliard, D-Charleston, the event honored individuals in the community who embody King's spirit. Its recipients have included people ranging from civilians to clergy to politicians.
This year, the honorees were:
Perry Capers
Samoya Hall
Diane Hamilton
Michelle Harris
Kathy L. Jackson
Edwina K. McGill
Raphaela O'Connor
Jermel President
Rabbi Yossi Refson
Fouehe' Sheppard
Annette Smalls
The ceremony featured Charleston artist, Leroy Campbell, who dedicated his piece 'Bible Study' to the victims of the Emanuel AME Church shooting. The ceremony also featured a tribute to the family of Walter Scott, performances by the Charleston Development Academy Choir and The Citadel Gospel Choir. Read the full story at the Post and Courier.