How to Protect Your Car From the Summer Heat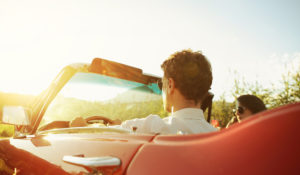 We all know to slather sun screen on our skin before venturing out in the South Carolina summer, but did you ever stop to consider that your car might need a little protection too?
Interior
Windshield and window sun shades will prevent the gradual deterioration of your dash, steering wheel, center console and seat fabric (especially useful if you have nice leather ones). Alternatively invest in tinted windows for thorough protection and added privacy.
Exterior
The sun can cause oxidization and premature fading of your paint. Try to park in the shade or undercover as often as possible to limit the amount of rays reaching your vehicle, not to mention corrosive bird droppings and kamikaze insects that naturally increase as the wildlife flourishes at this time of year. You could even consider purchasing a pull-on car cover if shade isn't readily available at your home or workplace.
Take your car to be washed regularly and opt for a wax, which forms a barrier against pollutants, pollen, and UV rays.  Stop by In & Out Car Wash and our dream clean team will happily take care of it for you!